Spanish international Alvaro Morata has expressed happiness over his reunion with Cristiano Ronaldo at Juventus.
Both players worked together as teammate at Real Madrid and Morata played with the former Manchester United star for the first time since his return to Turin on Wednesday night during the UEFA Champions League match against Ferencvaros.
Ronaldo missed some matches due to coronavirus and Morata was obviously delighted with playing alongside the Portuguese again.
Speaking with Sky Sport Italia, Morata revealed: "I don't need to tell you what Ronaldo represents and what he brings to the team. He's a great teammate, he talks to everyone, helps everyone and is our most important player. We all hope he can continue scoring and take us to the level he has envisaged in his mind."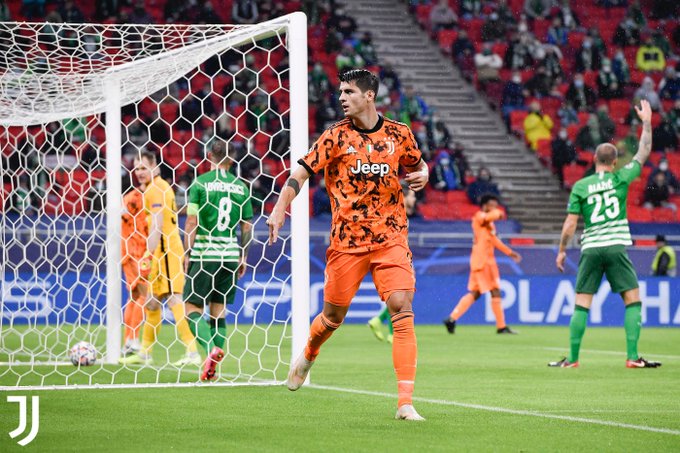 Morata scored twice as Juventus hammered Ferencvaros 4-1 in Budapest and he revealed his delight at the love he is currently receiving in Turin.
"I said when I came back here that I felt like a more complete player and I matured as a person by going through the good and bad in my career. It was all a learning experience," Morata said.
"The motivation I want in my football is the same as any person needs in life, to feel wanted and loved. I think I have all that I need at Juventus. I can still improve and I believe we'll continue to grow together and go far."