Nigerian rapper Michael Ugochukwu Stephens is known as Ruggedman has prayed to God to let Manchester United stars to continue playing well before the pandemic ahead of Tottenham Hotspurs clash on Friday night following a break of more than 100 days.
Ole Gunnar Solskjaer's men make an upcoming trip to face Tottenham in the Premier League as Jose Mourinho will face his former employee the first time on Friday night since he was sacked by the Red Devils on 18 December 2018.
The two clubs restart their Premier League campaign with a crucial match which could have a big say in the race for the top four as Manchester United head into the game fifth in the table, three points behind Chelsea but four ahead of Spurs.
However, the 44-year-old Nigerian songwriter, musician and activist Ruggedman who is a die-hard supporter of Manchester United football club took his official Twitter to handle to beg Lord for Solskjaer's side form to continue ahead of Premier League clash Spurs at Tottenham Stadium.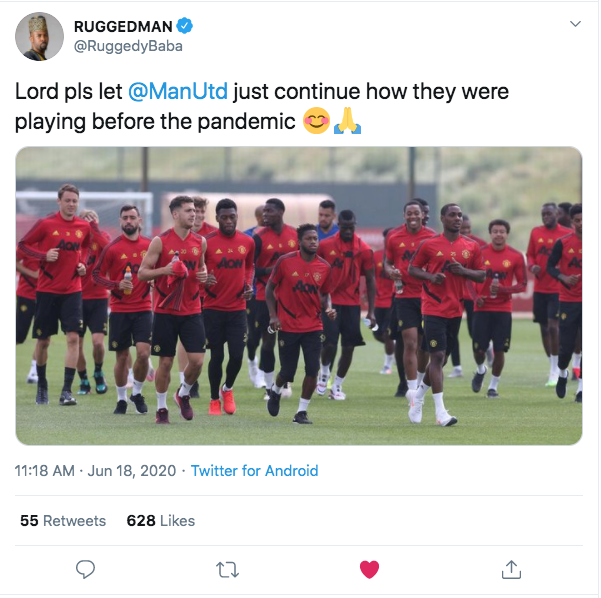 Victory for Manchester United would create a significant gap from Tottenham, which Mourinho's side would have to bridge in their final eight games.