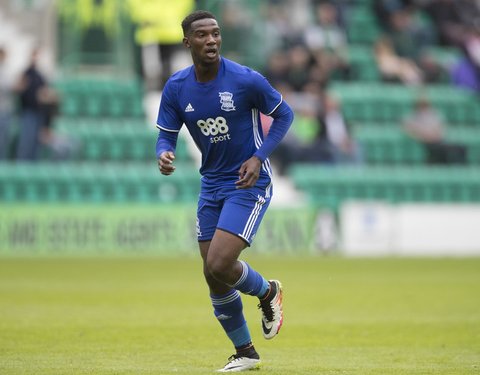 As the world continues to speak on the racial discrimination that continues to plague American law enforcement following the death of George Floyd at the hands of a Police officer, a Super Eagles prospect, Viv Solomon-Otabor has spoken of how he has also been a victim of racism.
The 24-year old one-time Super Eagles invitee was playing for Bulgarian side CSKA Sofia before the global lockdown occasioned by the coronavirus.
'I was racially abused three times during matches,' he told the Daily Mail.
'It's heartbreaking. You think, why? You can't comprehend why someone wants to tear you down because of the colour of your skin.'
The Bulgarian league restarts on Saturday but Viv Solomon-Otabor will not be there. The financial impact of coronavirus at CSKA Sofia dictated that the 24-year-old — one of their top earners — left the club and returned to England.
The abuse began after England's infamous Euro 2020 qualifier in Sofia last October. Solomon-Otabor recalls his shock at the vitriol volleyed at Gareth Southgate's black players. Until then, he did not realise the extent of racism in that country.
UEFA fined Bulgaria £65,000. Fans targeted him with monkey chants after that night and he was also abused online.
'My family told me to stop reading those comments,' he says. 'Block, delete and move on. It's easy saying that though, isn't it? You keep looking. Why did they say that?
'They'd always find something to abuse you over. It's wrong. I trained myself to stop reading them. I was clicking on the same message three or four times. The more you look, the more it upsets you.
'You know within yourself how you've done in a game, you don't need to read stuff.
'The club were supportive. The president called me into his office and said, "They're stupid people, don't worry, we've got it under control". My team-mates were the same. There was action taken, fines. It's not enough but at least they showed there was care.'