For most footballers playing for Real Madrid was a dream but Frenchman Julien Faubert could not say the same when he signed by Real Madrid in 2009.
The now 37-year-old regrets his lack of opportunity to prove himself at the Estadio Santiago Bernabeu, making only two appearances during a loan spell with Juande Ramos' Los Blancos before returning to parent club West Ham.
Speaking on the 'Los Otros' programme aired at Movistar said: "In order to show your level, you need to be given a chance," Faubert said, recalling his two substitute appearances against Racing Santander and Athletic Club.
Faubert wasn't happy he was accused of being fat at Real Madrid as he blamed it on the size of the jersey at the time.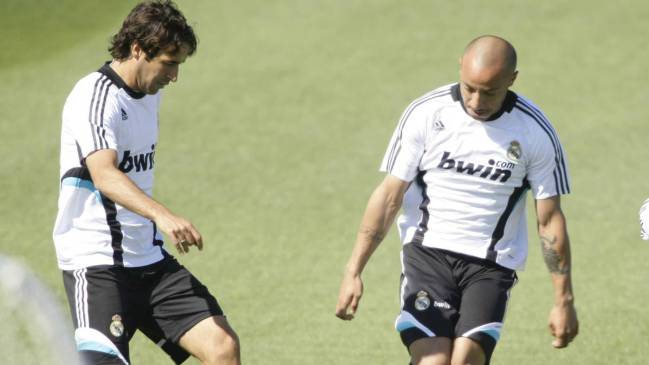 "I was never a particularly slender player," he said. "I was in shape, but the white shirt makes you look fat. But there was nothing wrong with me. And in the photo [of Faubert 'sleeping'] you can't see it but I've actually got my eyes open. It looks like my eyes are closed, but they're not.
"I was just annoyed because I knew I wasn't going to get on again. That's in the past now anyway. Sometimes people invent stories so there's something to talk about. It affected my kids and that's what hurt me the most. I want them to know that's not what happened. I was just lying back, watching the game."
Real Madrid manager at the time, Juande Ramos' explained why the club signed Faubert. "We needed a right-sided player," Ramos said. "We thought we'd bring Faubert in on loan, after unsuccessful moves for other players.  I just think he lacked the quality to be a Real Madrid player."