Gunners legend Charlie Nicholas tells Arsenal to sell two senior players of Shkodran Mustafi and Henrikh Mkhitaryan this summer to raise funds for a new contract for captain Pierre-Emerick Aubameyang.
The 30-year-old Gabon superstar is out of contract at Emirate Stadium in July 2021 and as yet the North London side have found no success in convincing their talisman striker to put pen to paper on a new long-term deal.
Aubameyang has scored 61 goals in 97 matches for Arsenal and new manager Mikel Arteta is desperate to keep hold of former African Player of the Year beyond next season but face stiff competition from Barcelona, Inter Milan and Real Madrid, all of whom are more likely to offer him Champions League football than the Gunners next term.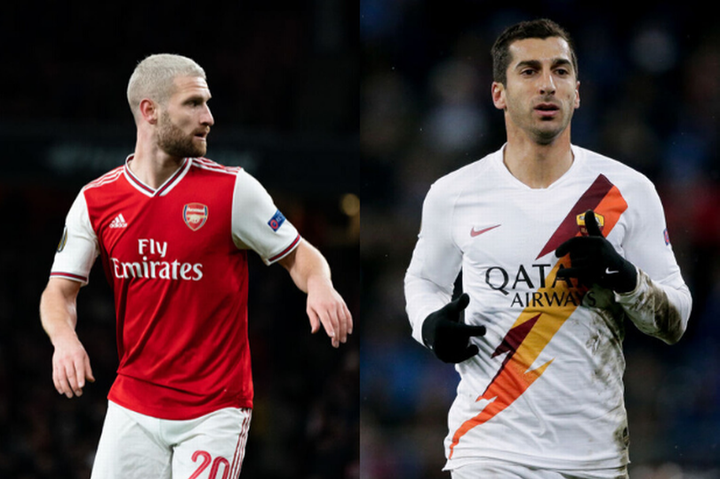 Nicholas told Sporting Life: "Mikel Arteta wants five or six out and he wants that money to rebuild. If nothing more is in the pot, sell to rebuild.
Gunners hero Nicholas is also keen for Aubameyang to extend his stay in north London and says selling Mustafi and Mkhitaryan could raise funds for the striker's new contract.
"If you are doing that as a financial package, you are not buying to replace Aubameyang. 'You can get rid of Shkodran Mustafi and Henrikh Mkhitaryan, who has been out on loan. This will all help to filter through, so there are easy things to do.
"Give him what he wants, get rid of deadwood, you have the kids, and it would not cost £200m to challenge for the top four once more.'
The former Arsenal striker added: 'My preference would be to offer Aubameyang what he wants. 'Everyone will flag up his wages. I have been told differing scenarios, especially with Mesut Ozil.
"Is it possible Ozil could move on? Could this then help fund wages for Aubameyang and others? If they get him off the wage bill without getting anything for him, it will not be too bad.
"There are different ways of doing this, but more than anything, I would want Arsenal to renew Aubameyang's contract for three or four years.
"Even if Arsenal are average as of next year, they cannot decline much more, it has reached its bottom.'
If Aubamenyang leaves Arsenal he will joined the likes of Cesc Fabregas, Robin van Persie and Alexis Sanchez who quit Emirate Stadium in their final months of their contract with North London outfit.