Nigerian-born Arsenal star Joseph Olowu has listed two former Gunners defender Per Mertesacker and Laurent Koscielny and Per Mertesacker plus Real Madrid skipper Sergio Ramos and as the players, he looked up to while growing up.
The 20-year-old Ibadan-born ace who is currently on six months loan with Ireland struggling side Cork in January but the teenager hoping that some impressive performances across the sea would pave the way for a first-team role at Mikel Arteta team when the 2020-21 season kicks off.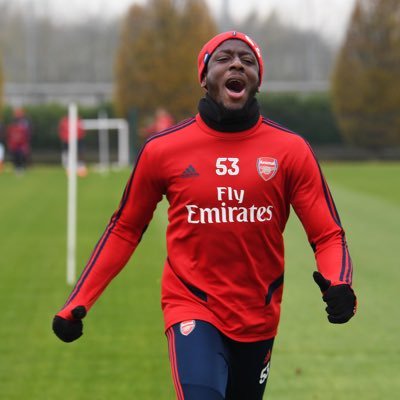 Olowu who has bee with the North London giant since he 13 and he has become a fan favourite at Cork City, winning the club's Player of the Month for February following some outstanding displays at the heart of defence.
Asked to name the senior players he looked up to in particular at Arsenal, Olowu told Irish Football Fan TV: "As a young player is a centre back at Arsenal, I looked up to Laurent Koscielny because I did like the way he played.
"He was a very good player, just how he carried himself around the club and the training ground, it was very good personally.
"Also Per Mertesacker, he was very useful, he was someone you could always go and talk to whenever you need to.
"Those are the only two players I have looked up to".
On his idols growing up, Olowu said: "When I was in primary school, I used to like to play around the playground thinking I was Cristiano Ronaldo.
"Then as I progressed and I understood I was going to be a center back, the player that I looked up to massively I'd say Sergio Ramos – his style of play, the way he leads both club and country, the passion and the way he plays."
Joseph Olowu was under consideration to be called up to the Nigeria squad for an U23 Africa Cup of Nations qualifier against Sudan last year but the invitation was withdrawn due to a passport issue.